National
Sukkur visit, criticism of Imran Khan's conduct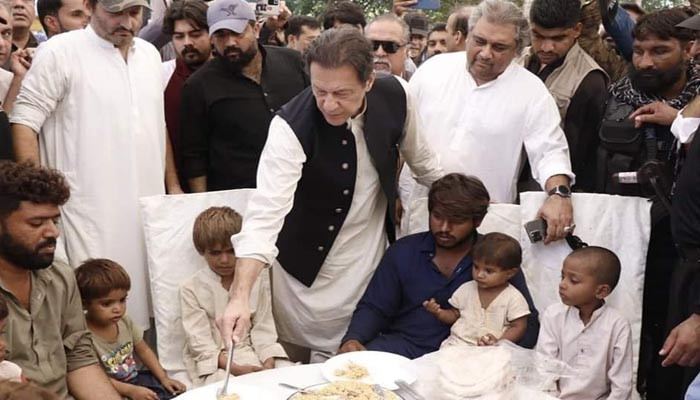 During his visit to the flood victims' camp in Sukkur, PTI Chairman Imran Khan's manner of serving food to the enumerators in a lavish feast environment is being criticized.

On social media, someone called it a royal banquet, someone called it a photo session, and someone called it a pretense in front of the cameras.
Are the enumerators sitting at the dining table flood victims or people invited for a photo session? People have expressed doubts.
Speculation about the identity of the flood victims continues.