National
Shehbaz Sharif and Hamza's plea for acquittal, FIA seeks response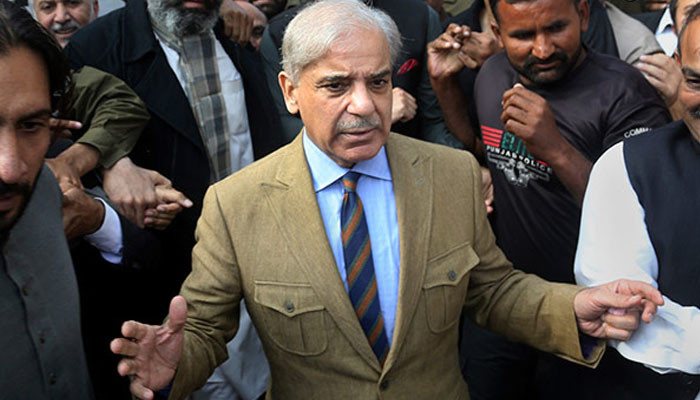 Lahore's Special Court Central, while hearing the money laundering case, sought a response from the FIA ​​on September 17 on the plea of ​​acquittal of Prime Minister Shehbaz Sharif and his son Hamza Shehbaz.
During the hearing of the FIA ​​money laundering case, Amjad Pervez, the lawyer of Shahbaz Sharif, Sulaiman Shahbaz and Hamza Shahbaz told the court that Prime Minister Shahbaz Sharif could not appear in the court due to the flood situation.
The judge of the Special Court Central of Lahore asked him that Prime Minister Shahbaz Sharif can't come to the court for 1 day and 10 minutes? Give me their schedule, where they are, what day the case is going on, it is difficult for them to come.
Lawyer Amjad Pervez told the court that along with the assets of Sulaiman Shahbaz, the assets of the companies have been frozen, due to the freezing of their assets, the salaries have not been paid in Ramzan Sugar Mills.
The Special Court Central Judge said that the extent of payment of salaries and bills is ordered.
Lawyer Amjad Pervez pleaded with the court that it is crushing season, to schedule the plea against freezing of assets for hearing.
The court fixed September 10 as the date for hearing the application against asset freezing, while seeking the response from FIA on September 17 on the acquittal plea of ​​Shahbaz Sharif and Hamza Shahbaz.