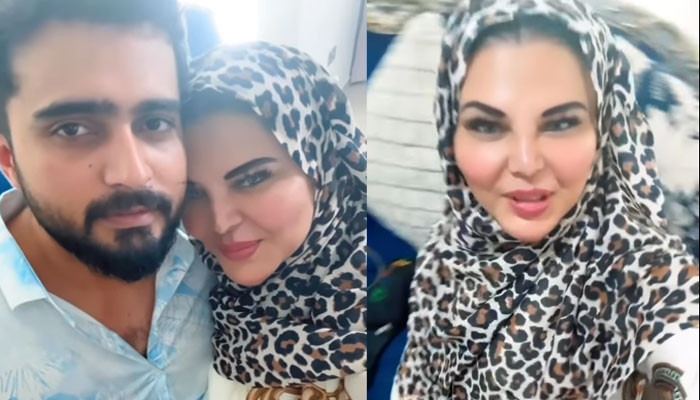 A video of famous Indian actress, dancer, model and host Rakhi Sawant wearing hijab has gone viral on social media.
The controversial Indian personality Rakhi Sawant keeps attracting the attention of social media users with her latest videos and style.
Rakhi Sawant has now shared a new reel on her Instagram account in which she is wearing Abaya and Hijab.
In this reel, Rakhi Sawant can be seen with a few people including her new boyfriend Adil Khan Durrani, watching this reel shows that Rakhi Sawant is very happy with the Islamic lifestyle.
She has also written 'I love my life' on her reel.
Under the rail of Rakhi, hundreds of social media users are praising her new style, while some users are also expressing concerns about Rakhi's conversion to Islam.
Internet users Rakhi Sawant are now being given marriage advice to Adil Khan soon.
Many netizens say that Rakhi Sawant has received guidance while hundreds are also wishing Rakhi Sawant a prosperous life with Adil.