National
Political pressure is being exerted, Asad Qaiser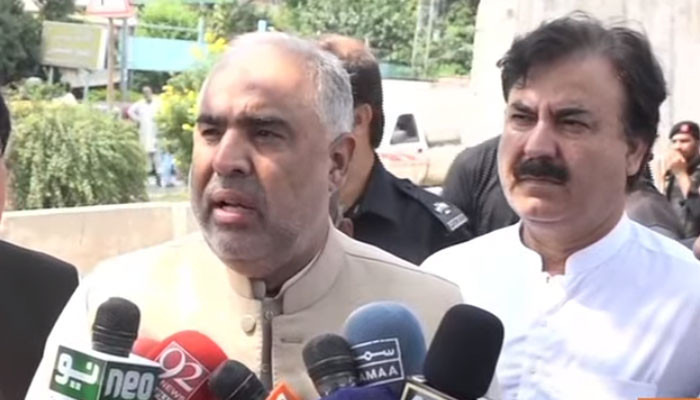 Former speaker National Assembly Asad Qaiser says that political pressure is being applied, they are not afraid of any inquiry.

Talking to the media on the occasion of appearance at the FIA ​​office, Asad Qaiser said that Election Commission deals with political parties, FIA has no jurisdiction.
He said that the questionnaire has been given, there are sixteen and seventeen questions, I will answer after consulting the legal team.
Asad Qaiser says that every day Imran Khan's rally is bigger than before, yesterday's rally was blacked out, he has left martial law behind, this is political revenge, we respect institutions.
The former speaker of the National Assembly further said that there are no negotiations with the PML-N and the establishment, the accounts are active, we have run the party expenses transparently, one account has 21 lakhs and the other has 7 lakhs.
On this occasion, Khyber Pakhtunkhwa Labor Minister Shaukat Yousafzai said that Asad Qaiser is my elder, that's why I came with him, we want the institutions to be strong.