Entertainment
Katrina Kaif and Vicky Kaushal's secret love story has come out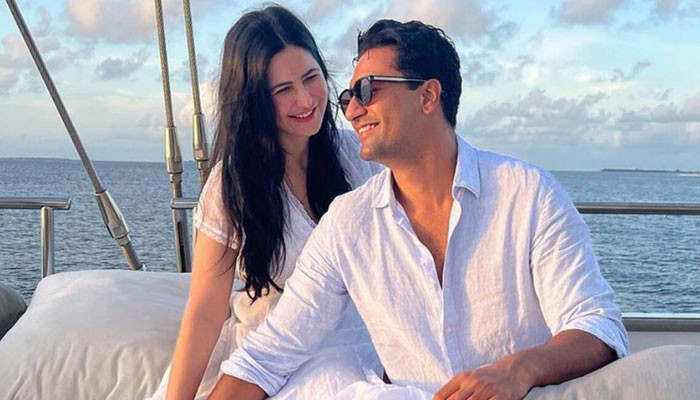 The secret love story of popular Bollywood couple Katrina Kaif and Vicky Kaushal has finally come out.
Katrina Kaif and Vicky Kaushal kept their wedding away from the media right from the beginning and fans had to wait for the confirmation of the marriage till they both shared their wedding photos on social media.
Katrina Kaif along with co-stars Ishaan Khatter and Siddharth Chaturvedi attended Karan Johar's show to promote her upcoming film 'Phone Bhoot'.
The actress also spoke about her relationship with husband Vicky Kaushal on the show.
"I never thought about Vicky Kaushal, I didn't know anything except her name," she said.
"When I first met Vicky Kaushal, I liked him," he added.
Katrina Kaif revealed that 'I first told director Zoya Akhtar about my feelings for Vicky Kaushal as I first met Vicky Kaushal at one of her parties'.
He said about his and Vicky Kaushal's marriage that 'this marriage was my destiny and it had to happen'.
"There were so many coincidences in this marriage that there was a point where it all felt so surreal," she added.