National
Inflation and electricity bills will come down in October: Miftah Ismail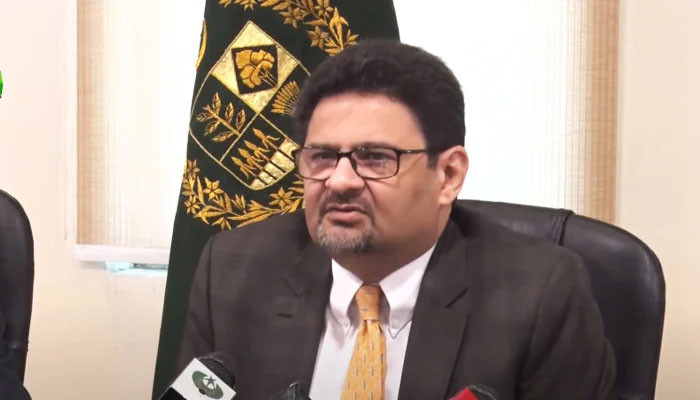 Federal Minister of Finance Miftah Ismail announced the good news that the inflation will decrease in October, electricity bills will also decrease, but the month of September is difficult.
"21 billion dollars to be paid this year"
Speaking at a seminar on the country's economic situation in Islamabad, Finance Minister Miftah Ismail said that the debt of 21 billion dollars has to be paid this fiscal year, difficult decisions had to be taken to save the country from bankruptcy, when it came to the government. So it was expected that difficult decisions would have to be made.
He said that when our government was formed, there was a debt of 44 thousand billion rupees, when the oath was taken, then there were foreign exchange reserves of 10.3 billion dollars.
The finance minister said that we had a current account deficit of more than 12 billion dollars, a total of 36 billion dollars was required during the current financial year, sales tax was not increased, income tax is increasing by 38 percent, it is not difficult to bring growth. But there should be steady growth.
"Subsidy benefits the rich more and the poor less."
Miftah Ismail says that the G20 countries deferred loans of 5 billion dollars in total, my name was in ECL in 4 years of PTI government, the subsidy we are giving to the rich man. More While the poor man benefits less, the fertilizer sector is heavily subsidized.
He says that 70 billion rupees have been given to the flood victims, he will talk to the IMF about the flood this evening, on the instructions of the Prime Minister, 3 lakh tents worth 10 billion 20 crore rupees have been bought, from 2013 to 2017, Nawaz During the Sharif era, electricity production doubled, due to current account deficit, borrowing from external sources is required.
"The claims are many, but the exports are few."
The finance minister further said that 10 to 12 lakh overseas Pakistanis send remittances worth 39 billion dollars, many claims are made but our exports are low, the government has taken loans from private banks at 15%, the cotton of the entire Sindh has been destroyed by floods. The crop has been destroyed, dates, sugarcane, oilseed crops have also been destroyed.
"The loan taken from UAE in 1997 has not been returned till date."
He also said that a loan of 450 million dollars was taken from the UAE in 1997, which has not been returned until today. LCs of my own companies are not open due to lack of dollars, we will pay the necessary loans despite the flood.