National
Asad Qaiser was given a questionnaire containing 26 questions by FIA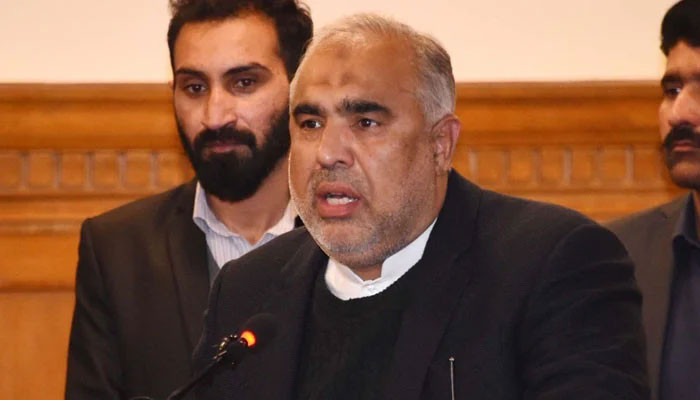 The Federal Investigation Agency (FIA) has given a questionnaire containing 26 questions to former Speaker National Assembly Asad Qaiser in the PTI prohibited funding case.

Asad Qaiser has been asked for details including his identity, occupation, date of starting politics.
FIA asked Asad Qaiser when did he join PTI and what did he do before that?
The question was asked on behalf of FIA that when he entered politics, what was the means of livelihood at that time and what is it now? Private bank accounts were rejected by PTI in Election Commission.
Asad Qaiser was asked if you recognize him as your account. What was the purpose of opening the accounts? Do these accounts have funds from outside countries?
The FIA ​​has also asked whether you had disclosed these accounts to the Election Commission. Who operated the accounts and who signed the checks?
Apart from this, FIA has also sought details of tax returns from Asad Qaiser.
It should be noted that in the Pakistan Tehreek-e-Insaf (PTI) prohibited funding case, former Speaker National Assembly Asad Qaiser appeared in the office of the Federal Investigation Agency (FIA).
FIA summoned former speaker National Assembly Asad Qaiser today, FIA issued fifth notice to summon him.