Sports
After India's defeat to Sri Lanka, Momin Saqib's video went viral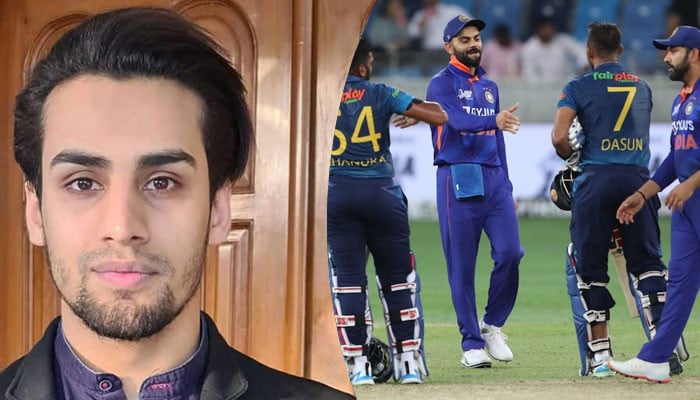 Comedian and actor Momin Saqib, who is famous for his catchphrases like 'Eakm Sede He Has Changed His Emotions, He Changed His Feelings' and 'O Bhai Me Maru, Maru Me', has gone viral on India's defeat at the hands of Sri Lanka. done

In a video that has gone viral on social media, it can be seen that Momin Saqib asks a boy where he is from, he says I am from India.
In the video, comedian and actor Momin Saqib asks the boy's name, he says his name is Anand, Momin Saqib cries and says that Anand is my brother, how will we play the final without India.
Momin Saqib hugs the boy and comforts him saying that we want Pakistan and India to have a final.
Comedian and actor Momin Saqib tells the boy in the video to somehow cut off the ground lights or pour water on the field.
He added that Anand has not spoiled anything yet, let Anand do something with the main socket.
In the background of the video, the song from the Indian film 'Kabhi Khushi Kabhi Gham' is playing.
It should be noted that after Pakistan, Sri Lanka has also defeated India by 6 wickets in the Super Four stage.
Asia Cup will be played today between Pakistan and Afghanistan.