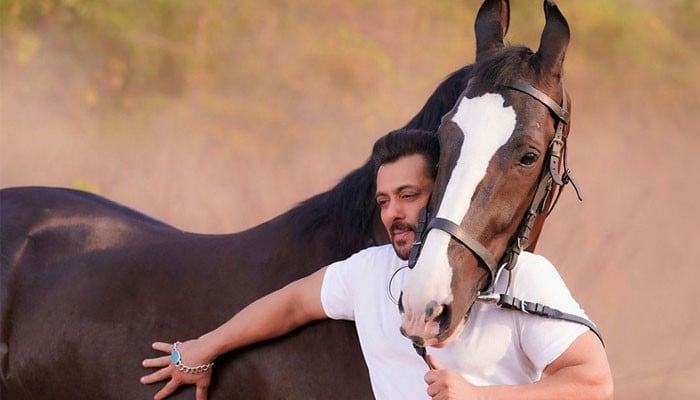 When the brother of Indian film industry Jan Salman Khan shared his picture with the horse, the fans made very interesting comments on it.
Recently, Salman Khan was reported to have been bitten by a snake. In this context, a fan advised Bhai Jan to be careful with the horse and said that he would bite.
Salman Khan shared a picture with the horse on his Instagram account and his fans were amused. He even advised the Bali star to be careful.
Two weeks after the snake bite, Salman Khan posted a picture of himself with a horse and wrote 'Horse's mouth'.
In the photo, Salman Khan has kept the horse very close to himself. Katrina Kaif's sister Isabel Kaif has given her approval to this photo while television actors Arjun Bijlani and Yuvika Chaudhry have left heart emojis in the comment box.
Many fans of Bollywood's brother John also commented during this time, one wrote 'Poor horse, thinking, don't even take Tiger Dabuch today'.
Another fan wrote in the comment section, "Brother, don't love too much, it will bite you", another wrote on the occasion, "Both are horses, one runs on the ground and the other at the box office, we love you Salman Khan
A female fan called the horse lucky because Salman Khan has embraced it.
The woman added that the horse is very lucky to have been hugged, there are so many girls here who want to hug you.
Salman Khan was bitten by a snake at his farmhouse on December 25, after which he was admitted to the hospital but was discharged the next day.