Entertainment
Irfan Khan thought that I would leave him, the wife revealed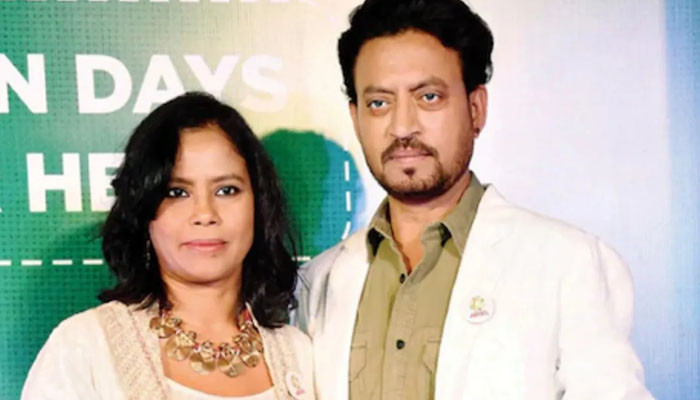 On the occasion of the 55th birthday of the versatile Bollywood actor Irfan, who passed away in the year 2020, his wife has made some revelations regarding marriage.
According to Indian media reports, Irfan Khan's wife Sotapa Sikdar reminisced about some heart touching moments with the star on the occasion of his 55th birthday.
Talking about his marriage to Irfan Khan, Sotapa Sikdar said that Irfan Khan never made him feel special because he knew that I was special.
He said that Irfan Khan could not have imagined his life without me.
He revealed that even after the marriage was over, the actor thought that I would get bored and leave him.
Irfan Khan's wife said that at the beginning of the marriage we both had many flaws but in the end our unity always won over our flaws.
It may be recalled that in the year 2018, Irfan Khan was diagnosed with incurable cancer.
Versatile actor Irfan Khan died in April 2020 at the age of 53 due to a colon infection.