Entertainment
Happy birthday to AR Rehman's son's father in 'Avengers and Game' style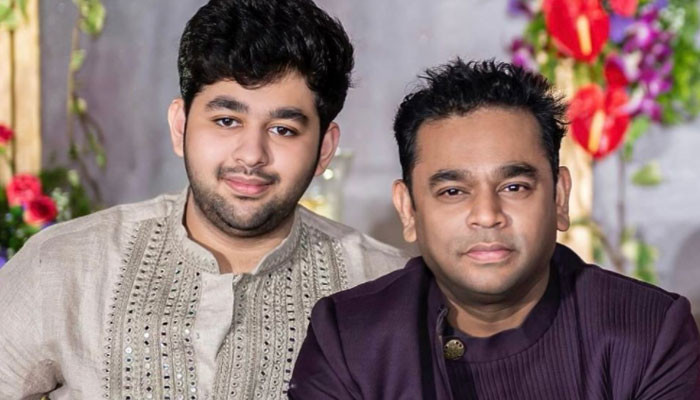 Amin, son of Oscar-winning music director AR Rehman, has congratulated his father on his 55th birthday in the 'Avengers and Game' style.
AR Rehman celebrated his 55th birthday yesterday and received congratulations on social media from fans and industry colleagues on the occasion.
On this occasion, AR Rehman's son Amin shared a beautiful memorable photo with his father on the photo and video sharing app Instagram.
The musician's son Amin, who is a fan of the popular Hollywood movie 'Avengers: Endgame', wrote in the caption of his post congratulating his father on his birthday and saying 'Happy birthday to the best father in the world'.
He wrote using the hashtag "I love you 3000".
Remember that (I Love You 3000) is the famous dialogue of the movie 'Avengers: Endgame' which was said by the five year old daughter of the famous character Iron Man in the movie.