National
Chance of thunderstorms and heavy snowfall in Murree tonight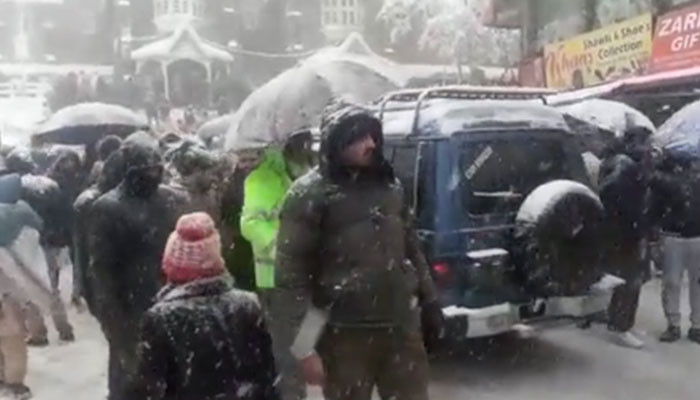 Warning issued in view of severe weather conditions in Murree, Galyat and Azad Kashmir Has done

The administration of Queen Kohsar Murree instructed the citizens not to leave their homes.
After heavy snowfall in Murree, district administrations of Rawalpindi and Islamabad have stopped entry of vehicles in Murree, while snowfall alert has also been issued in Murree tonight with strong winds.
According to the notification, entry of vehicles from Islamabad to Murree will remain closed till 9 pm on Sunday.
According to the statement, the decision to ban vehicles from entering Murree was taken due to snowfall and traffic jam.
According to the notification, ambulances, security vehicles and fire-fighting vehicles will be exempted from the ban.