Entertainment
Brides Haba Bukhari and Aries fulfilled the fan's wish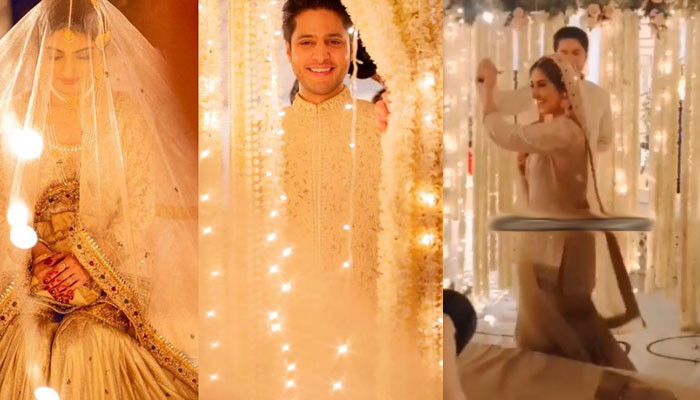 Showbiz industry newlyweds Haba Bukhari and Ariz Ahmed fulfilled the unique desire of the fans.
Before the wedding, one of the fans asked, "Hiba, tell your brother Ariz on your wedding day to hold your hand and go round and round because I want to make a very good video."
Both Hiba and Ariz reacted to this story, and the couple fulfilled a fan's request by making a video of them going round and round on their wedding day.
It is to be noted that after the marriage of actress Haba Bukhari and actor Ariz Ahmed, another beautiful artist duo has been added in Pakistani showbiz industry.
The wedding season is in full swing in the Pakistan showbiz industry these days.
On the day of their marriage, Habba Bukhari and Ariz Ahmed have dressed in golden and cream colored dresses.