National
Bad weather in Lahore, flights landed in Islamabad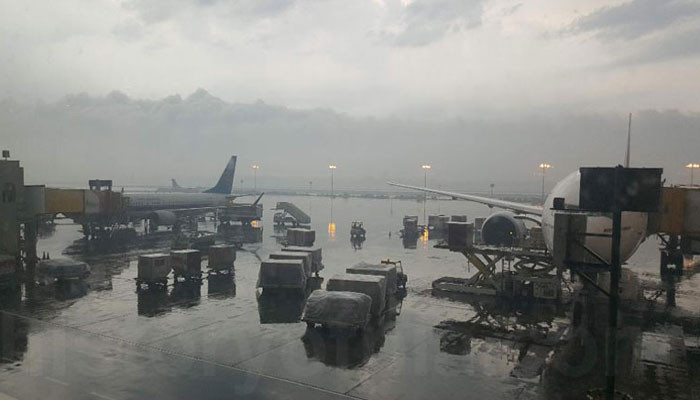 Dozens of flights were diverted to alternative airports in Lahore, the capital of Punjab, due to sudden severe weather.
Airbnb flight PK431 from Abu Dhabi to Lahore has been hovering in the air for a long time, while Flynes Airlines flight YS883 from Dammam to Lahore is on hold.
Qatar Airways flight QR628 from Doha to Lahore is also circling in the air.
According to PIA spokesperson, 302 from Karachi to Lahore PK, 264 from Abu Dhabi to Lahore PK and 9760 from Jeddah to Lahore PK have been taken to Islamabad.
According to the spokesperson, 447 passengers of the affected flights will be taken to Lahore by special buses.
Flights from Lahore PK303, Lahore to Karachi PK 9759, Lahore to Jeddah and PK 189 Lahore to Bahrain have been canceled.
It should be noted that intermittent rains are continuing in Lahore and its environs.