Sports
Are Shadab Khan and Usman Shinwari cousins?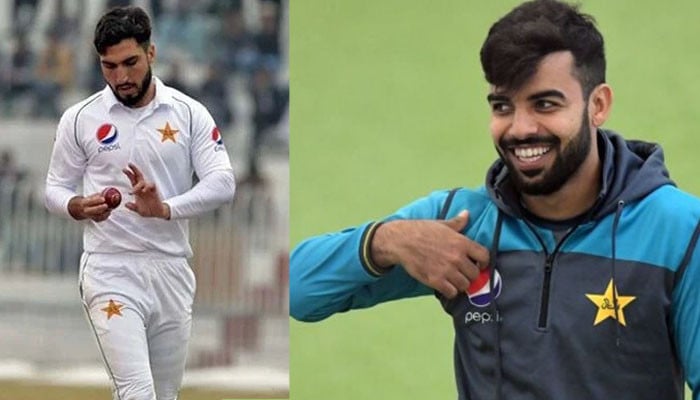 Pakistan cricket team fast bowler Usman Shinwari and all-rounder are being speculated about being cousins.
Speculations about the two cricketers arose when Shadab Khan addressed Usman Shinwari as a cousin on his tweet.
It so happened that Usman Shinwari, who was celebrating his 28th birthday on January 5, shared a photo of a cake and thanked those who sent the cake.
While cricket personalities congratulated him on his birthday, all-rounder of the national cricket team Shadab Khan also contributed to it.
Shadab congratulated Usman Shinwari on his birthday and called him a cousin, which made his fans wonder if they were really cousins.
A large number of cricket fans are asking questions but neither of them has confirmed this.
It may be recalled that in November 2021, Usman Shinwari had said that he has got rid of back pain and is now fully fit.
"I have made a comeback in cricket, but I am leaving the long-term format after consulting a doctor and a physio," he said.
Usman Shinwari said that he has decided to leave Red Ball Cricket to avoid injuries in future and to prolong his cricket career.
It should be noted that Usman Shinwari has represented Pakistan in one Test match and has played 33 first class matches.
He has also played in 17 ODIs and 16 T20 Internationals.