National
Anti-narcotics force destroys confiscated drugs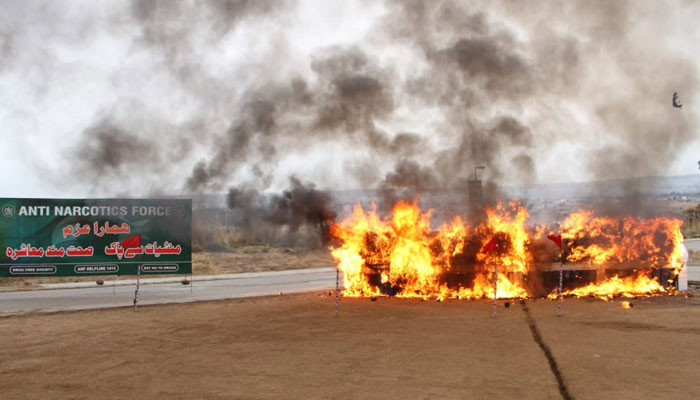 The Sindh Anti-Narcotics Force destroyed a cache of drugs and alcohol seized during the last year during a ceremony in Gadap area of ​​Malir.

The ceremony took place at Rangers Firing Range near Toll Plaza on the Super Highway. The special guest of the ceremony was Director General ANF Major General Ghulam Shabir Narejo.
Participants were briefed on the ANF's anti-drug efforts and initiatives, and the launch of a drug awareness program in educational institutions, and the steps taken to treat drug addicts. Was also informed.
Brigadier Syed Waqar Haider Rizvi, Commander Sindh Anti-Narcotics Force, briefed the participants on law enforcement, joint operations and legal action to eradicate drugs.
At the end of the ceremony, more than 73.22 tons of drugs were set on fire and illicit chemicals were destroyed while 2,038 bottles of liquor were bulldozed.