National
Wreaths were laid on the graves of Major Shabir Sharif, Captain Colonel Sher Khan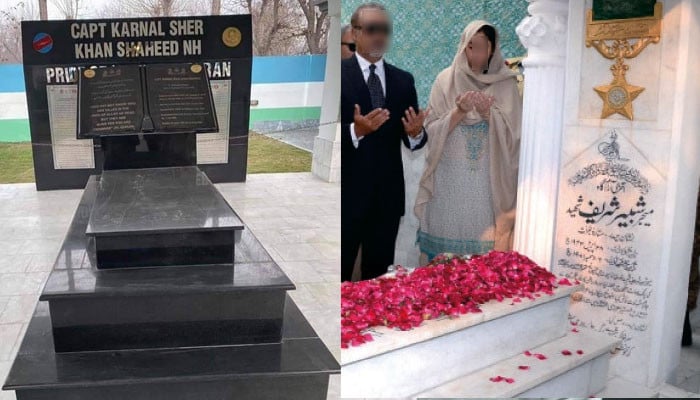 In Lahore, Garrison Commander Major General Malik Muhammad Aamir Khan laid flowers on the grave of Major Shabir Sharif Shaheed and recited Fatiha.
According to the Department of Public Relations of Pakistan Army (ISPR), retired and serving officers of Pakistan Army along with the family members of Major Shabir Sharif Shaheed participated in the ceremony.
According to ISPR, tributes were also paid to Kargil war martyred Captain Colonel Sher Khan Nishan Haider.
Major General Umar Bashir placed flowers on the grave of Captain Colonel Sher Khan Shaheed Nishan Haider in Swabi and read Fatiha.
It should be noted that Defense Day is being celebrated today with full enthusiasm across the country.
A dignified ceremony of changing of the guards was held at Mazar-e-Quaid in Karachi, in which the Pakistan Air Force armed forces took over the duties of the honor guards.
Also in Lahore, DG Rangers Punjab Major General Syed Asif Hussain visited Mazar Iqbal.