Sports
Why was Muhammad Nawaz sent up? Babar said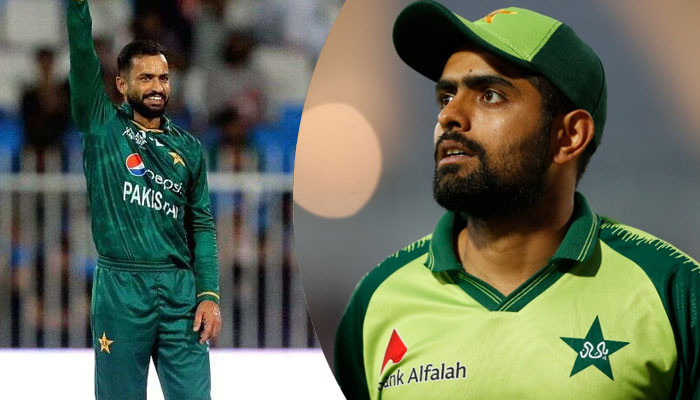 Babar Azam, the captain of the national cricket team, said that after 6-7 overs against India, he thought about keeping the left-handed and right-handed combination because we had seen that the combination of Fakhar and Rizwan was troubling India. So Nawaz was sent.

While giving a press conference in Dubai, Babar Azam said that Mohammad Nawaz was told to play his game and that he should play without any pressure. Muhammad Nawaz was not getting batting at this number but when he got it, he performed well.
Babar Azam says that Muhammad Rizwan came to the hospital in the World Cup and was happy to see his spirit. Rizwan had said that he wanted to play for Pakistan. I am happy that I have warriors like Rizwan.
He said that Mohammad Rizwan is being monitored, he is feeling better, his CT scan is being done for further evaluation, our morale is high after playing the match against India, our plan is Take the same momentum you are running in and move on to the next matches.