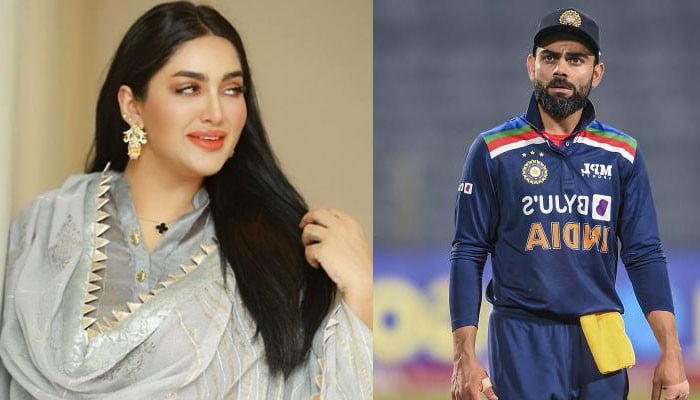 Famous Pakistani host and model Mathira has revealed that she is a fan of Indian player Virat Kohli on social media.
Mathira shared a statement of Virat Kohli on his social media account Instagram story and captioned it as 'That's why I am his fan'.
Virat Kohli's statement shared by Mathera was given after the loss to Pakistan.
Virat Kohli said about his performance while speaking to the media that the giver is the one above, no one can do anything, you can beat your hands and feet as much as you want, when the one above gives you success then you have to give it. That's how I play and win my life.