National
Which Indian city was captured by Pakistan first in the 65 war?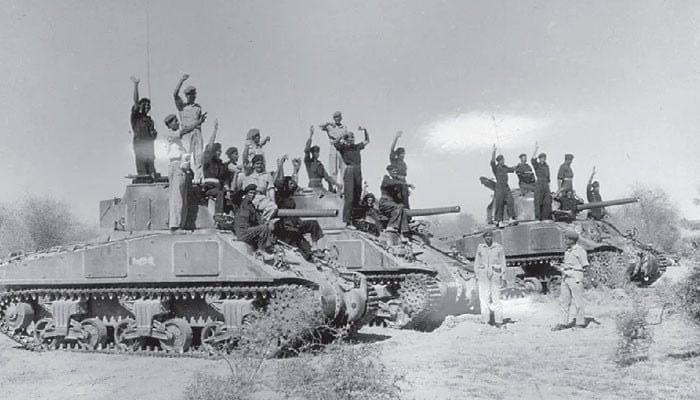 In the war of September 6, 1965, the Pakistani armed forces and the nation united and crushed India's war ambitions and defended the motherland stubbornly.

The veterans and martyrs of the 1965 war created the eternal stories of courage and bravery that will be remembered forever.
Pakistan Tehreek-e-Insaf (PTI) leader Asad Umar has shared a picture of his father on the social networking site Twitter on the occasion of September 6.
Asad Umar wrote along with his message that on September 6, 1965, the first Indian city to be captured by Pakistan was Khemkaran.
He said that 11 divisions of Pakistan Army were fighting on this front, my father was the Colonel Staff of this division in the war of 65.
It should be noted that Defense Day is being celebrated across the country today with great enthusiasm, salutations and tributes are being paid to veterans and martyrs of the armed forces.