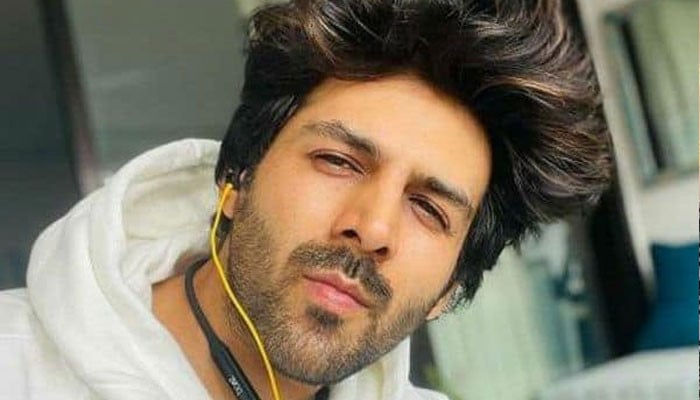 The third sequel of the timeless 1990 Bollywood romantic film 'Aashiqui' has been announced, starring Karthik Aaryan in the lead role and directed by Anurag Basu.
Karthik Aaryan shared two posts on the social media platform Instagram yesterday.
In one of the posts, he was seen in a group photo of Anurag Basu, Pritam Chakraborty, Bhushan Kumar and Mukesh Bhatt, captioning the photo, he wrote 'Team A'.
Some time after the first post, he shared a teaser in another post informing his fans that he is playing the lead role in the sequel of the popular musical and romantic film Aashiqui 3.
The said teaser is of the film's song "Ab Tere Ban Ji Laynge Hum, Zehar Zindagi Ka Pi Laynge Hum". He says that this is his first film with Anurag Basu.
According to media reports, he said in an interview, 'He is a huge fan of Anurag Basu, Aashiqui is a classic film that I grew up watching and working on Aashiqui 3 is a dream come true. I am proud to have this film in collaboration with Bhushan Kumar and Mukesh Bhatt, but I am also grateful."
It should be noted that after the success of Karthik Aaryan's film Loka Chappi, the actor's stars are on the rise.
However, according to media reports, Karthik Aaryan was not the first choice for the lead role of the film, rather Siddharth Malhotra and Alia Bhatt were previously roped in to be directed by Aashiqui 2 director Mohit Suri.
But due to lack of chemistry between the lead actors, Karthik Aaryan was cast in the film.
The shooting of the film Aashiqui 3 directed by Anurag Basu has started, but no announcement has been made regarding the actress of the film.