National
Water could not be extracted from many areas of South Punjab, Balochistan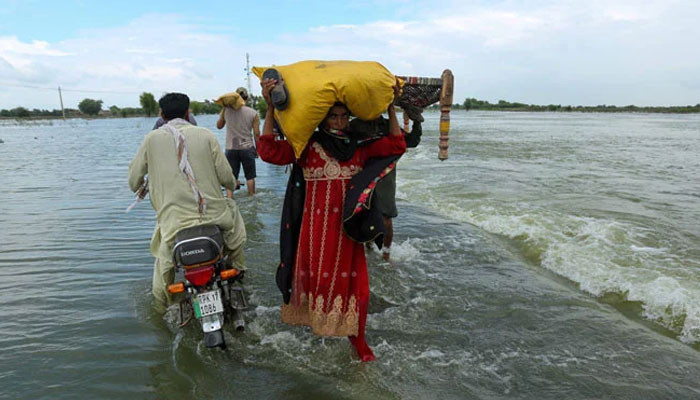 In southern Punjab and Balochistan, the arrival of flood rails has been stopped, but still standing water could not be removed in many areas.
Rajanpur railway track could not be restored even after 22 days, while the movement of trains from Peshawar to Karachi is suspended, epidemics are increasing in the affected areas.
The affected areas of Jafarabad, Naseerabad and Sahabpur have been submerged in water for 15 days.
Water levels have started to recede in flood-hit areas of Dera Murad Jamali, but mosquito breeding is spreading disease and displaced victims are waiting for aid and demanding the restoration of electricity in the area, which has been out for a month.
A 200-meter railway track was washed away by flood in Rajanpur, the water receded but the track could not be repaired till now.
The water is still standing in other areas including Rojhan city, according to the flood victims, epidemics are increasing from water, children are getting sick from mosquitoes.
On the other hand, Commissioner Bahawalpur Division Raja Jahangir Anwar visited the flood affected areas of Mauza Kachha Chauhan and Mauza Chakar Tehsil Rojhan.
The commissioner also directed the local officers to provide tents, food to the displaced families in the flood affected areas.
Meanwhile, the flood water could not be reduced in Dera Allah Yar, the victims say that the houses have been destroyed, drainage of water from the area should be made possible as soon as possible, skin and stomach diseases have started spreading in the affected areas due to dirty water.
Hundreds of families have taken shelter on the streets in Babakot, Manjhoshuri, Chhatar, Mir Hassan Gandakha, Rabi, electricity supply has been suspended in Ganda Wah for 35 days.