Sports
Virat Kohli's video of putting his fingers in the nose of India and Pakistan goes viral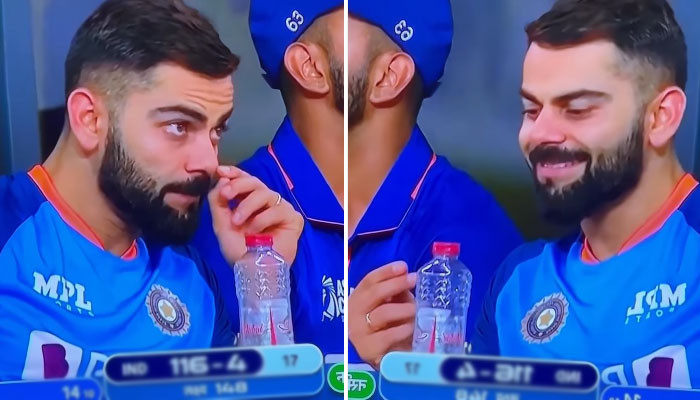 The interesting video made by former Indian captain and player Virat Kohli during the Pakistan-India match has gone viral on social media.
Virat Kohli has often been a part of the trend on social media due to his unique actions during matches.
Sometimes by dancing in the ground and sometimes by talking to his wife in signs, they attract the attention of social media.
This time he has forced everyone to make interesting comments with his viral video.
In his new video, Virat can be seen calmly cleaning his nose while watching his matches, knowing that he is a cricket star and the camera can catch him at any moment.
Check out the comments on Virat Kohli's video: