World
Typhoon Hanamanor has hit the South Korean island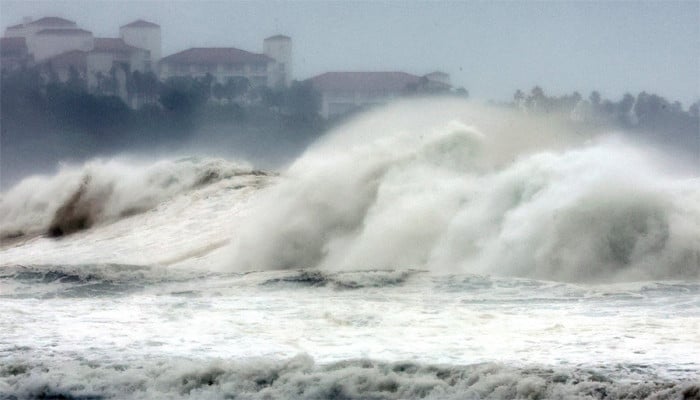 Typhoon Hanamanor has hit South Korea's southern island, leaving one person missing.
Hundreds of flights were canceled in South Korea due to heavy rain and strong winds.
Schools and various businesses were also closed, while electricity was cut off in 20,000 homes.
The effects of the storm were also felt in parts of Japan, where train services were affected in addition to flights.
Heavy rains are continuing in South Korea's southern island due to typhoon Hanamanor.
600 schools across South Korea have been closed as a precautionary measure.
250 domestic flights have been canceled and various businesses have closed in the affected areas.
The storm is now headed towards Japan, where 35,000 homes in the southwestern Kyushu region have lost power.
Due to rain and strong winds, other train services including the bullet train were also canceled while 120 flights were halted.