Sports
The strategy of the Indian team was known, Saqlain Mushtaq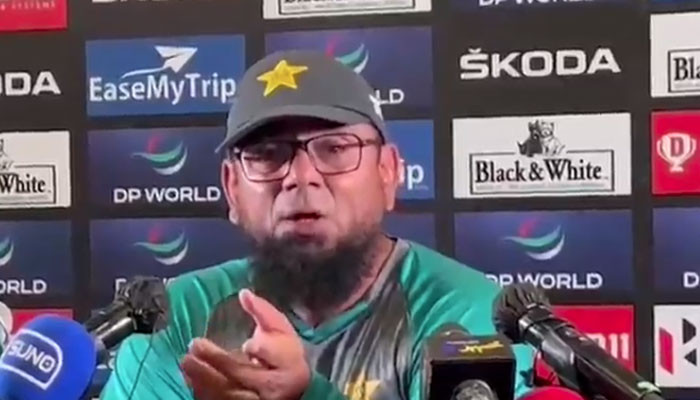 The head coach of Pakistan cricket team Saqlain Mushtaq has said that during the Super Four match, we got to know the strategy of the Indian team.
While holding a press conference in Sharjah, Saqlain Mushtaq said that India attacked strongly in the beginning, we had come to know about their strategy.
He said that Pakistan's bowlers made a brilliant comeback, captain Babar Azam adopted an attacking strategy.
Pakistan's head coach said that attacking Bhuvneshwar Kumar, Pakistan's batsmen worked on a brilliant strategy.
He said that it is true that we also attacked India's attack plan which was excellent.
Talking about Muhammad Rizwan, Saqlain Mushtaq said that Muhammad Rizwan is a super human being, fitness problems keep going, may Allah protect him from evil eye.
The head coach of the national team said that if Pakistan was not needed, another wicketkeeper would have been called, but it was not needed.
Regarding Fakhar Zaman, Saqlain Mushtaq said that Fakhar Zaman is a fighter, we have no doubt about his abilities, he is a match winner, he will make a comeback in future matches.
Regarding Hasan Ali, he said that he is a match winner, he brings energy to the team, sees when he is needed and when he is fed.
The head coach of the Pakistan team said that no team is easy in the short format, Afghanistan played good cricket in the first phase.
Regarding national team captain Babar Azam, Saqlain said that he is a world class batsman, his absence in two or three matches has breathed new life into the other batting line-up.
He said that the players who are playing are doing well and are following the same plan, there is no doubt that the players sitting on the bench are also talented.
Regarding former Indian cricket team captain Virat Kohli, Saqlain Mushtaq said that Virat Kohli has ruled the world, he is a top class player, I am happy that he is playing well.
He said that we also dismissed Virat Kohli in the first match. He couldn't score runs for a while now, so it's a pleasure.