Business
The price of one tola of gold then crossed the mark of one and a half lakh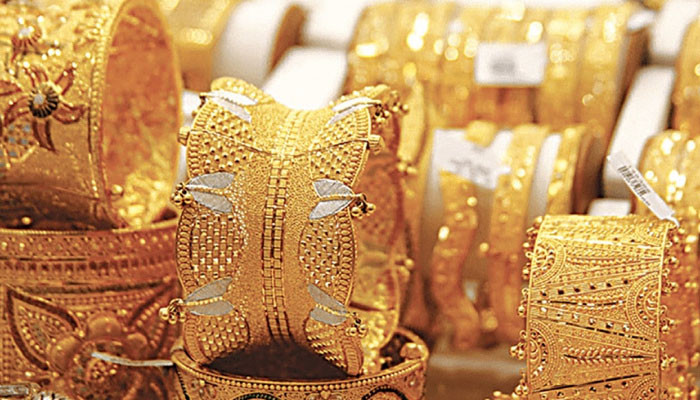 After a big increase in the price of gold for the second consecutive day in the country, gold per tola once again crossed the mark of one and a half lakh rupees.
According to Sindh Sarafa Bazar Jewelers Association, the price of gold per tola has increased by Rs 3050 in the country today.
After this increase, the price of one tola of gold in the country is 1 lakh 51 thousand 150 rupees.
Similarly, the price of 10 grams of gold increased by 2615 rupees, after which 10 grams of gold is 1 lakh 29 thousand 587 rupees.
According to the association, gold in the world market is 1,711 dollars per ounce after a decrease of 3 dollars.