National
The Army Chief spent Defense Day in the flood affected areas of Balochistan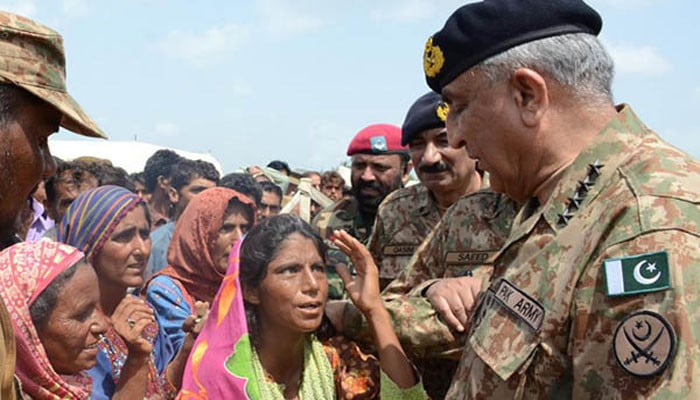 The Army Chief spent Defense and Martyrs Day in flood affected remote areas of Balochistan.
According to ISPR, General Qamar Javed Bajwa visited the flood-affected areas of Balochistan, he also visited the flood relief camp in Aosta Muhammad area of ​​Jafarabad district.
The Army Chief was briefed on the rescue and relief operations, met the army personnel and appreciated the efforts for the flood victims.
The army chief also visited flood relief and medical camps, spending time with the local people and listening to their problems.
The Chief of Army Staff also visited Sui, met local elders and inquired about their problems.
The local people thanked the Army Chief for reaching out to them in the most difficult time of their lives.
General Qamar Javed Bajwa also visited Military College Sui, he was briefed on various training and educational facilities in the college.
The Army Chief interacted with the faculty and students of the Military College and appreciated the quality of education and training of the institution.
Teachers and students thanked Pakistan Army for providing the facility of national level standard.