Sports
Rizwan's selfie with the Indian girl standing at a distance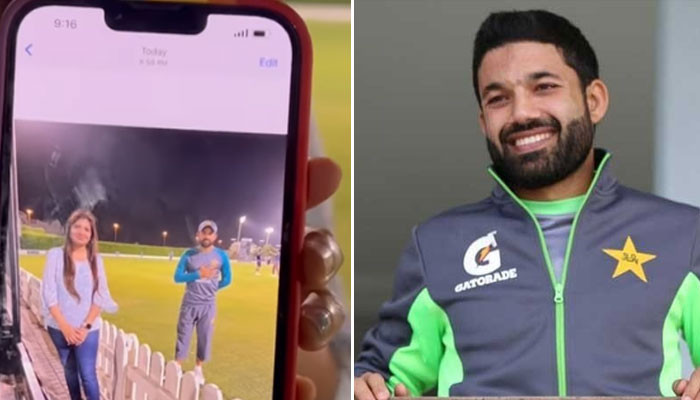 Mohammad Rizwan, the batsman of the national cricket team, took a selfie with the Indian girl standing far away.

A video is circulating on social media, in which an Indian girl requested Mohammad Rizwan to take a selfie.
Mohammad Rizwan accepted the Indian girl's request but took a selfie from a distance, to which the girl complained that selfies are not done from such a distance, but from a distance.
In the video, the Indian girl said that Muhammad Rizwan is very religious, so she took a selfie a little away.
The girl further says that Rizwan forbade taking a selfie alone and asked the people standing by to come too, I don't take a picture alone with the girl.
Another girl in the video says that I didn't take a picture with Rizwan because he stays away from girls.
In the video, Rizwan was also seen taking selfies with the boys.