National
Prime Minister's visit to the martyrs' memorial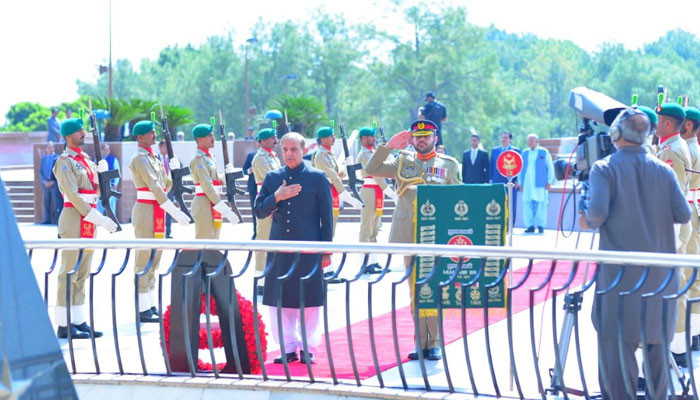 Prime Minister Shehbaz Sharif visited the Martyrs Memorial at Yadegar Pakistan Shakarparian on the occasion of Defense Day.
The Prime Minister laid flowers on the martyrs' memorial and recited Fatiha to pay tribute to the brave children of Pakistan Army.
Shahbaz Sharif while speaking at the Pakistan Monument said that the entire nation is united today regarding the floods.
Prime Minister Shehbaz Sharif says that the entire nation salutes the martyrs and ghazis today, young people are in the forefront to help the flood victims.
He said that we need the spirit of 1965 today while dealing with the devastation of historic floods and other problems.
He also says that the unity of the nation is our greatest strength, let us strengthen this bond of unity of the nation.