National
President and Prime Minister's message on the occasion of Defense Day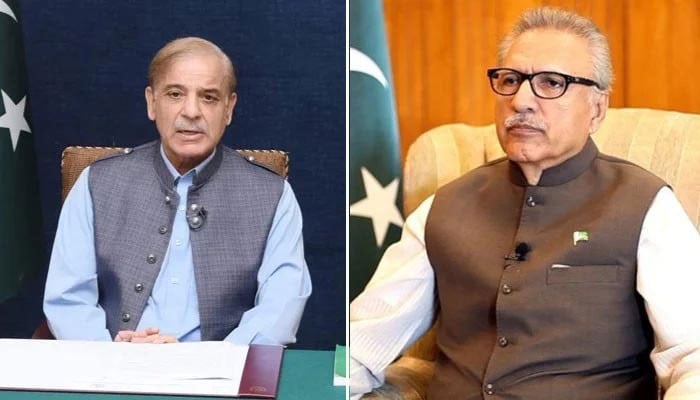 President Arif Alvi has saluted the martyrs who sacrificed their lives for the defense of the country on the occasion of September 6.

In his message, President Arif Alvi said that Pakistan's desire for peace should not be considered as weakness, the armed forces are fully prepared to deal with any kind of situation and face any challenge on the external or internal front.
He said that the exemplary role of the army in floods or other natural disasters is commendable.
Apart from this, Prime Minister Shahbaz Sharif has said in his message on the occasion of Defense Day that our brave armed forces carried forward the proud heritage of the 1965 war by defeating the monster of terrorism.
He said that he appreciated the role played by the personnel of the armed forces and other agencies in saving the lives of thousands of people in the recent floods.
The Prime Minister said that despite the difficult economic situation, he is not oblivious to the strength of self-defense, the solution of the Kashmir issue is necessary for regional peace and development.