National
Preparation of pillows for the flood victims of the wife of Commissioner Karachi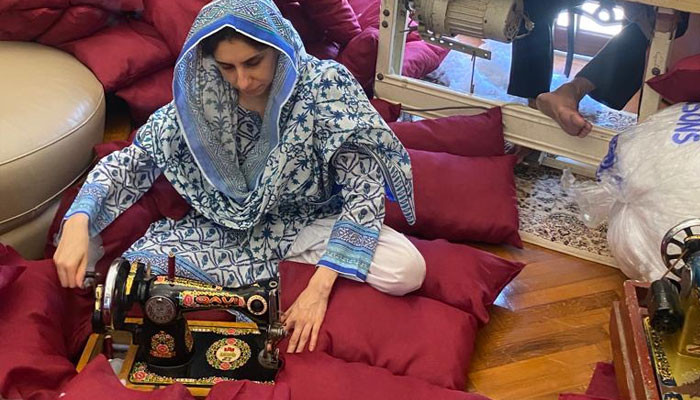 Most areas of the country are currently in the grip of floods while more floods in Sindh are moving towards the Kotri Barrage.
Since the recent heavy monsoon rains in Pakistan, the country has been reeling from loss of life and property, in which every special public is engaged in helping the flood victims.
The pictures of Mrs. Ayesha, the wife of Commissioner Karachi, are also viral on the social media site Twitter, in which she is making pillows with her own hands for the flood victims.
In this tweet shared on the Twitter page of the Commissioner Karachi, it is stated that Mrs. Ayesha Memon, wife of the Commissioner Karachi, is preparing pillows for the families affected by the rains and floods in the Commissioner House with her team.
According to the tweet, Mrs. Ayesha Memon's team happily volunteered for the cause and did their part to alleviate the suffering of the families.