National
Peshawar: Disclosure of use of government machinery for PTI rally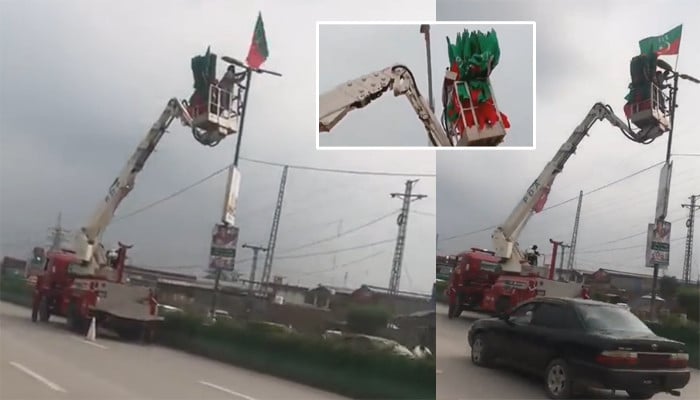 The use of government machinery in preparations for the Pakistan Tehreek-e-Insaf (PTI) rally in Peshawar has been revealed.
The video of PTI flag installation by Peshawar Development Authority's snorkel came out.
In the video, government officials can be seen hoisting PTI flags in the city.
According to Peshawar Development Authority officials, the concerned supervisor has been suspended and an inquiry has been started against him.
In this regard, the statement of Awami National Party (ANP) central leader Mian Iftikhar Hussain has also come out.
Mian Iftikhar Hussain has alleged that Peshawar Development Authority (PDA) vehicle is being used in the PTI rally.
He also says that government machinery and government employees are being taken to prepare for the meeting.