World
Performing dangerous stunts for InstaRails cost the youngster dearly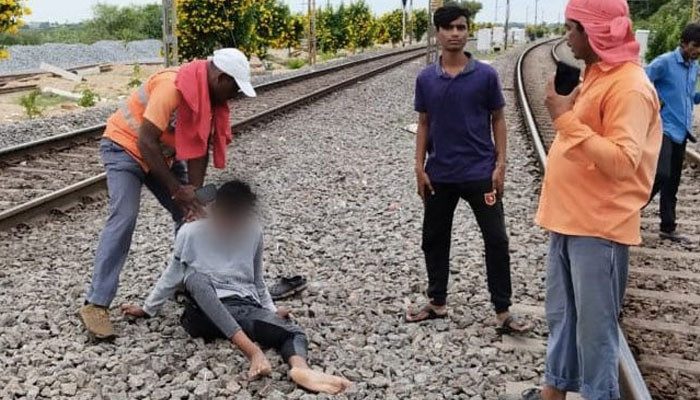 The obsession with creating unique and dangerous reels landed the young man in the hospital bed.

Be it Tik Tok videos or Insta-rails, the youth want to show something new in the race to outdo each other, something like this happened in the Indian city of Telangana yesterday.
When a young man was brought to the hospital with serious injuries, he was injured while recording a short video 'reel' for the social media platform Instagram.
According to Indian media reports, 11th grade student Akshay Munifed was recording on the railway tracks to create a unique train, he wanted to have a moving train in the background.
Young Akshay's stunt fails when he is hit by a train and jumps to the other side.
As a result of the accident, the young man was seriously injured, he was immediately transferred to a local hospital. Akshay is still undergoing treatment in the hospital.
According to Indian media, the craze for making Instagram reels and taking selfies in dangerous places is increasing day by day, as a result of which young men and women are brought to the hospital with injuries.