National
Maryam Aurangzeb's reaction to Fawad Chaudhry's statement regarding the parade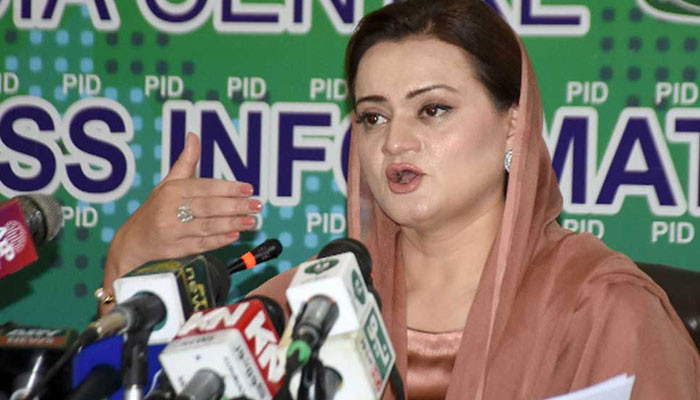 Federal Minister for Information Maryam Aurangzeb, while reacting to PTI leader Fawad Chaudhry's parade on September 6, has said that those who defiled their mouths by spitting on the sky are now violating the sanctity of Defense Day with their failed and anti-army agenda. are doing
Maryam Aurangzeb has reacted to Fawad Chaudhry's statement on her social media account Twitter.
Maryam Aurangzeb has said in her released message that those who defiled their mouths by spitting on the sky are now violating the sanctity of Defense Day with their failed and anti-army agenda, the youth are proud of their leadership.
He further wrote that they are laughing at him who has arranged his own humiliation and prefers his own interest to the interest of the country.
It should be noted that former federal minister Fawad Chaudhry said in his statement released on social media that he made a good decision by canceling the September 6 parade, otherwise it would have been a difficult task to stop the youths from laughing and to send them to jail if they did not stop.