Entertainment
Khushal Khan's reaction to Saboor Ali's laughter during the serious scene came out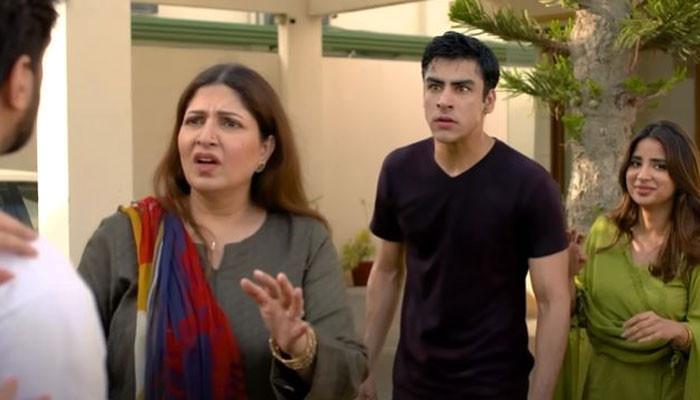 Famous Pakistani actress Saboor Ali was reacted to by her co-star Khushal Khan for laughing during a serious scene in the drama serial 'Mishkal'.
The last episode of the drama serial 'Mashikal' aired on Jio Entertainment last Sunday, the ending of the drama has been loved by the fans.
Saboor Ali faced criticism on social media for laughing during a serious scene in the play, while countless memes were created on him.
Now his co-star Khushal Khan has reacted to Saboor Ali acting frivolously in a serious scene.
Khushal Khan held a live session with fans on social media in recent days.
Meanwhile, Khushal Khan answered several questions, stating that he was 22 years old and unmarried.
Khushal Khan said that they belong to Nowshera and they are three siblings.
In response to a question about Saboor Ali's laughter during the scene of the drama, Khushal Khan said that Saboor Ali is like her brothers and she is always in the mood of masti.
On the other hand, at the end of this drama, Saboor Ali thanked the fans by sharing pictures with Khushal Khan.