Sports
International match of Pakistan Women's Football Team after 8 years tomorrow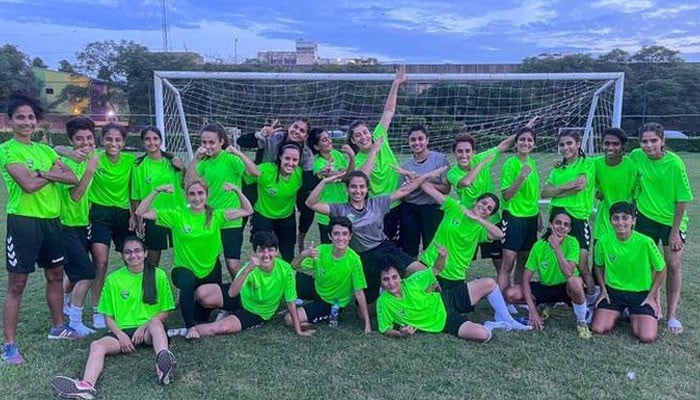 Pakistan women's football team will play its first international match against India tomorrow after 8 years. The women's team last played an international match in 2014.

The teams of Pakistan and India will compete tomorrow in the SAFF Football Championship, this is the first time since 2014 that the women's team of Pakistan will play an international match.
Most of the players in the squad will be making their international debut, but there are 7 players who have played international matches before.
Regarding the match, captain Maria Khan says that this is a historic moment, for which every player is excited, they will try to play well in SAFF Cup 2022.