World
India: Students tied teacher to a tree after getting low marks in maths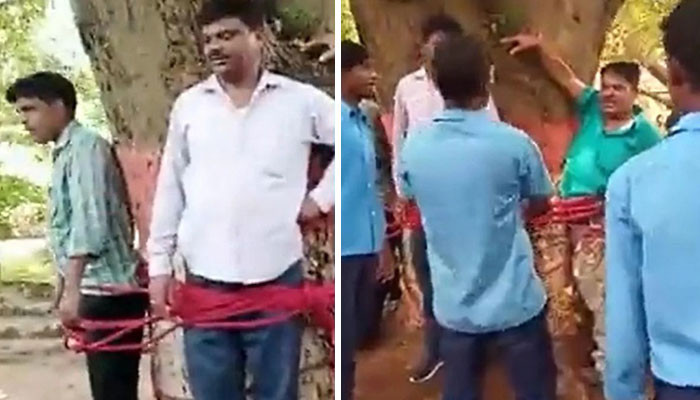 Dozens of students in the northeastern Indian state of Jharkhand tied a school math teacher and a clerk to a tree and tortured them.
The reason for the said action is that many of these boys have received very poor results in the examination.
The tragic incident took place last Monday at the Scheduled Tribe Residential School in Jharkhand's Dumka district.
The students took their math teacher and school clerk with them to discuss the results they had received in the recent Class IX exams. But tied them to a tree and beat them both.
After the pictures and videos of this incident surfaced on social media, this action of the students is being strongly condemned.