National
Imran Khan's statement against national institutions is an attempt to increase pressure on Election Commission, Rana Tanveer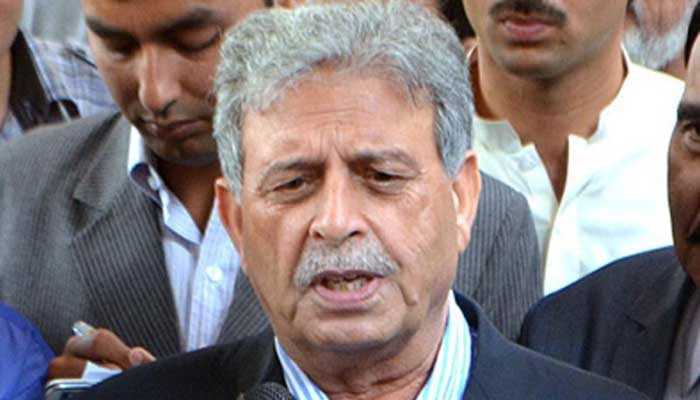 Federal Education Minister Rana Tanveer Hussain has said that Imran Khan is trying to increase pressure on the Election Commission by making controversial statements against the army and national institutions.
Talking to the media in Sheikhupura, he said that the nation is suffering from floods and Imran Khan is making serious slander against the national institutions including the armed forces.
Rana Tanveer Hussain further said that the aim of this slander is to make the people fight the army. We strongly condemn Imran Khan's statement about Pakistan's forces.
The federal minister said that the Pakistani forces sacrificed their lives for the integrity and defense of Pakistan. Armed forces along with federal and provincial governments and institutions are helping the flood victims.
He said that the purpose of slander is to make Pakistan Sri Lanka by affecting the process of economic recovery. With the power of the constitution and law, we will defeat this nefarious conspiracy. Pakistan cannot be allowed to be enslaved by the dictatorial behavior of a single individual.
He said that the constitutional respect of national institutions and leadership, including the armed forces, will not be affected. The Prime Minister has the authority to extend the army chief.
Rana Tanveer said that parties included in PDM are united against Imran Khan's hostility towards Islam and Pakistan. Very soon Muslim League-N will form its government in Punjab.