Sports
How did parents react to trolling Arsdeep Singh?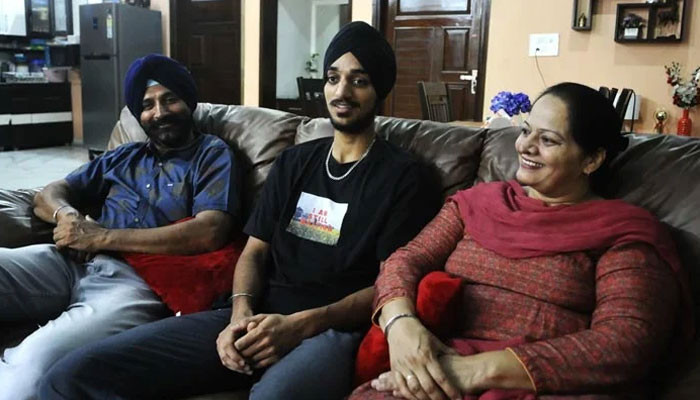 After Asif Ali's important catch drop against Pakistan in the Asia Cup, the parents of Indian player Arsdeep Singh, who became the subject of discussion, reacted against the trolls.
It should be noted that in the important Super Four match against India, when the national team needed 31 runs to win, after the catch was dropped, Pakistani batsman Asif Ali sealed the team's victory by just 2 runs. , after which Iftikhar Ahmed completed these two runs to give victory to the team.
After the catch dropped by Arsdeep Singh, he was held responsible for the defeat of the Indian team and then trolling started on social media.
The parents also responded to the criticism of the son and said that this storm after the drop catch will make the son stronger.
The interesting thing here is that it was in the match against Pakistan that Arsdeep Singh's father Darshan Singh and mother Baljeet Kaur saw their son playing in the stadium for the first time.
Speaking to Indian media, Darshan Singh said, 'As a father, I felt very bad, he is only 23 years old.'
He said that I do not want to say anything more to the trolls, we cannot shut anyone's mouth.
Darshan Singh said that there is no sport without fans, there are some of them who stand by you no matter what and there are others who cannot bear even a defeat.
He said that only one team can win at the end of the match.
The parents said that they spoke to the son before returning from Dubai to Chandigarh and said that 'his words were that I am laughing at all these tweets, I am taking them positively. This incident has given me more confidence.'
Arsdeep's mother said that her son told that his entire team is supporting his son.