National
Floods are not only losses but also benefits, Vice-Chancellor Lasbella University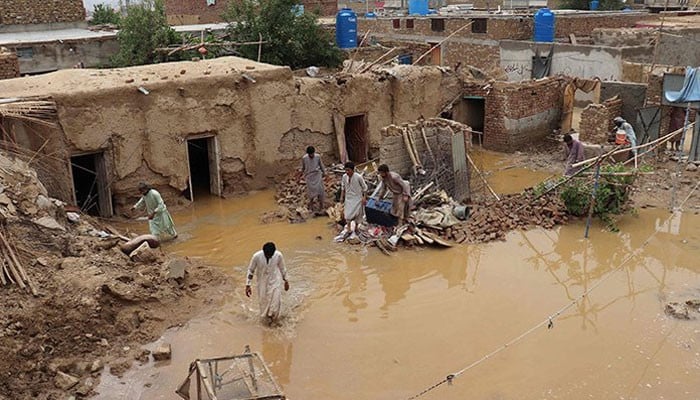 Lasbela University Vice Chancellor Prof. Dr. Dost Mohammad Baloch has said that there are not only damages but also benefits of floods.
Talking to the host Hamid Mir in Geonews program 'Capital Talk', Vice Chancellor of Lasbella University said that due to flood, the land becomes more fertile, due to which the next year's crop yield is higher.
He said that the doctors of Karachi have been working voluntarily for many days in the medical relief camp of flood victims established in Balochistan's Lasbela University.
Professor Dr. Dost Muhammad Baloch further said that these doctors have played an important role in preventing many diseases including malaria and dengue in the area.
The Capital Talk team arrived in Balochistan's rain and flood-hit city of Lasbela, where the situation continues to deteriorate.
Victims told Hamid Mir that no help is being provided by the government, NGOs and philanthropists are delivering ration by boats to the victims stranded in remote areas.