Sports
Discussions of Kohli's Pakistani fans on social media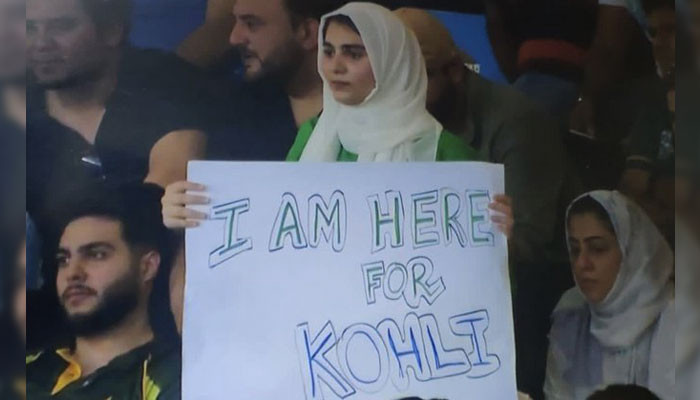 There has always been a tradition of unique and untouched moments going viral during India-Pak matches and this time too social media is full of such examples.
Last Sunday, during the match between Pakistan and India, a Pakistani fan of former Indian captain Kohli held up a placard at the Dubai Stadium, which is becoming quite popular across the border including Pakistan on social media.
The Pakistani girl's placard read 'I came here because of Kohli'.
This Pakistani fan of Kohli is being praised everywhere, while Pakistani social media users are making positive comments saying that 'everyone has their own preferences'.
On the other hand, the same picture also became very popular on Indian social media, on which Indian woman activist, politician Angelika Aribam has also reacted and trampled her own nation.
Angelica Aribam retweeted this picture and explained the origin of the Indian extremist nation.
Angelica Aribam wrote in her tweet that 'If an Indian had picked up such a placard for a Pakistani player, he would have been criticized for sedition'.