National
Continuous rise in water level in Kotri Barrage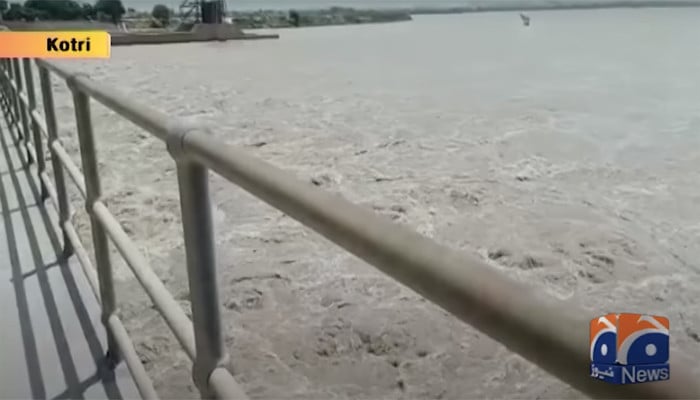 High level of flood situation continues in Kotri barrage of Sindh province.
According to the control room, the water level in Kotri barrage is continuously increasing.
The water inflow in Kotri Barrage upstream is 6 lakh 4 thousand 147 cusecs.
The discharge of water downstream from the barrage is 584 thousand 372 cusecs.
The control room has informed that 5 thousand 100 cusecs of water has increased in Kotri barrage during the last 24 hours.
The control room has also informed that the water level will increase further when the water from Manchhar lake reaches Kotri barrage.