Sports
Babar Azam's number one T20 position in danger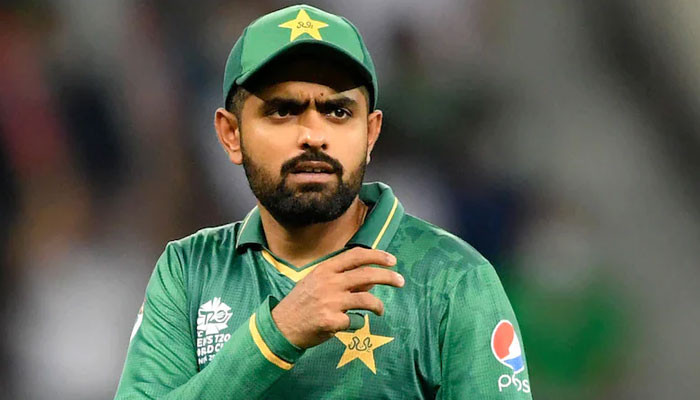 National cricket team captain Babar Azam's first position in the International Cricket Council (ICC) T20I ranking is in jeopardy.

Babar Azam's lack of long innings in the Asia Cup is expected to change the ranking, he has remained at the first position for more than 1000 days.
Captain Babar Azam has scored 10, 9 and 14 runs in three matches so far in the Asia Cup, his position threatened by Mohammad Rizwan and India's Suryakumar Yadav.
Babar Azam has 810, Mohammad Rizwan has 796 and Surya Kumar Yadav has 792 ranking points in ICC ranking.
Mohammad Rizwan is the top scorer of the Asia Cup so far with 192 runs while Surya Kumar Yadav scored an unbeaten 68 off 26 balls against Hong Kong.
Babar Azam, Mohammad Rizwan and Surya Kumar Yadav are in tough competition for the number one position.
It should be noted that the new ICC ranking will be announced tomorrow.