Sports
Babar Azam explained the beauty of T20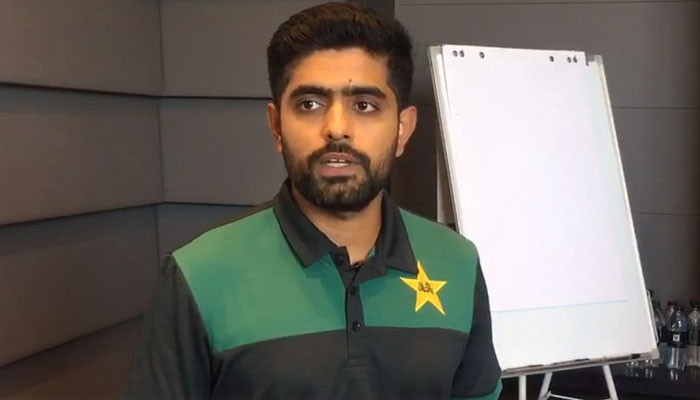 National cricket team captain Babar Azam says that the beauty of T20 is that any bowler can be attacked, our bowling unit attacked well and made a good comeback.

Talking to the media in Dubai, Babar Azam said that the Asia Cup trophy is not won by talking, it will require effort and hard work.
The captain of the national team says that Mohammad Rizwan is playing and performing despite the injury, he has had an MRI and is feeling well now.
Babar Azam says that Muhammad Rizwan came to the hospital in the World Cup, I am happy to see his spirit, Rizwan said that he has to play for Pakistan, I am happy that I have warriors like Rizwan, I have full confidence in myself. That is where what I have written is to be found.
He said that Mohammad Rizwan is being monitored, he is feeling better, his CT scan is being done for further evaluation, our morale is high after playing the match against India, our plan is Take the same momentum you are running in and move on to the next matches.
Babar Azam says that it is happy that some player is giving performance and different man of the match is coming in every match, I am out then Mohammad Rizwan is giving best performance.
Captain Babar Azam said that the lower order had a little difficulty in performance but now the performance has started coming, Mohammad Nawaz was told to play his game and he is playing without any pressure.
He further said that due to the left-right combination, India faced difficulties, Mohammad Nawaz was sent as a left-hand batsman and he played according to the plan, he was not getting the batting at that number but When it got, it performed well.
Babar Azam also says that as a team, our players are taking their responsibilities fully, as a captain, when the responsibility comes, it should be done well, whatever plan your players have. Granted, he does it well, has learned a lot as a captain and the learning process continues all the time.