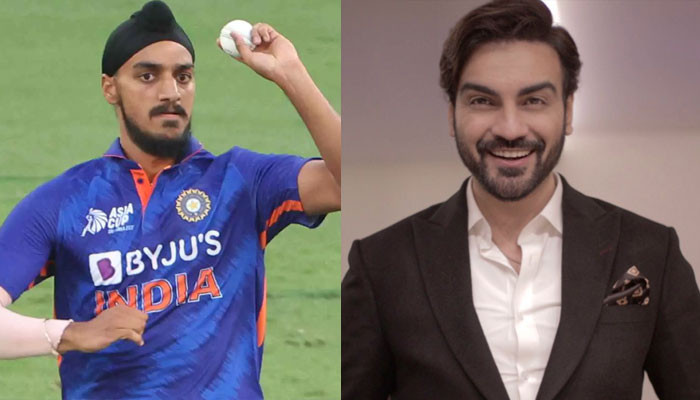 Famous Pakistani actor and YouTuber Arsalan Naseer has also come out in support of the criticized Indian player Arshad Singh.
Arsalan Naseer has shared a video on the photo and video sharing app Instagram.
In this video, he has expressed concern over the reaction of the Indian citizens after the young Indian player Arsdeep Singh dropped an important catch during the match against Pakistan in the Super Four stage of Asia Cup 2022.

Arsalan Naseer said, "The match between Pakistan and India has been done and if I am worried about anyone at this time, it is Masoom Arsdeep Singh that what will be done with him now".
Arslan Naseer completed his speech and said that 'if you look at it, there is a great brotherhood between Pakistani and Indian players during the Asia Cup. If a Pakistani player gets injured, there is also an Indian player to support him. Gets injured, oh wow'.