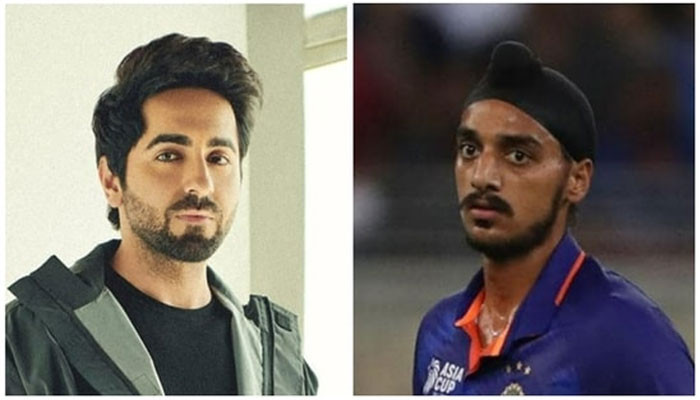 Famous Indian actor Ayushmann Khurrana was furious with those criticizing Indian player Arsdeep Singh.
Ayushmann Khurrana has shared an interesting video of himself along with some people on the photo and video sharing app Instagram.
Ayushmann Khurrana along with the people present in the video has appreciated in an interesting manner for showing good performance in the match against Pakistan in Super Four stage of Asia Cup 2022.
While sharing the video, he wrote that 'It's been almost 24 hours but the nerves can't be controlled, every time India loses a match, people's hearts are broken'.
He wrote thatWe should look at things positively, as Virat Kohli is now back in form!'
He further wrote that 'Our openers also performed well.
Ayushmann Khurrana wrote that 'we should support our team instead of criticizing like this'.
Addressing Arsdeep Singh's critics, he wrote, 'For God's sake, stop trolling Arsdeep. He is the great future of the country.
Ayushmann Khurrana also expressed his best wishes for the success of the Indian cricket team in the Asia Cup.