Politics
Three years: No major development work in Multan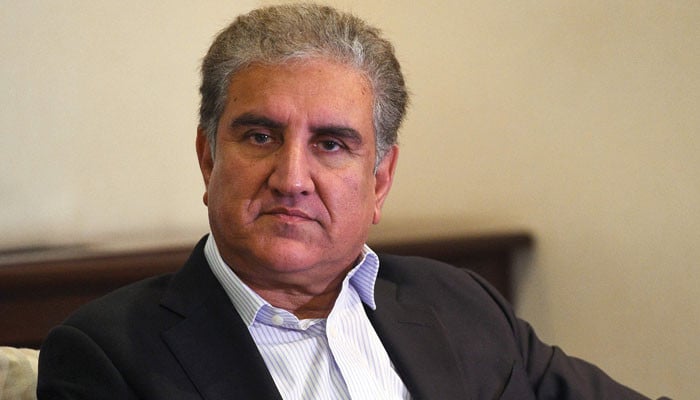 Whether there will be local body elections in Punjab as per schedule or not, there is an ambiguity on all sides. It seems that political parties will face some difficulties in the process of distribution of tickets. It is also likely that a large number of independent candidates will run in the local body elections. Yes, but instead of adhering to party discipline, they will jump into the election.
There are so many candidates for Lord Mayorship in Multan at the moment that this post is starting to look like a joke, although this time there will be a direct poll for Lord Mayor and millions of people will get a chance to vote. How will he convey his message, as long as he does not have the support of any political party? Interestingly, the candidates of political parties are also coming forward who belong to big political families.
The PPP could not get out of the Gilani family and includes all the traditional PML-N candidates who have been contesting local body elections in the past. No, there is a crowd of candidates who want to make themselves Lord Mayor of the city, every MNA, MPA wants his loved one to get this position, During his tenure in the ministry, he could not bring any major project within the metropolitan area.
They want someone dear to them, a brother, a son to come to this post. Looking at this situation, it can be guessed from now on that when the election phase comes, the management committee will decide on the PTI candidates. Will have to go through such a difficult phase, it is a matter of discipline that one faction of the party is not ready to accept the other, everyone is trying to get the key local body positions besides the mayorship of Multan, such The situation will be the same as in Khyber Pakhtunkhwa, especially in Peshawar, ie the process of uprooting will begin and the PTI MLAs will be fighting against each other to defeat their own candidate.
The local body elections have become very important because they will be a trailer of the general elections, because in a period of maximum one and a half years, the general elections will be in full swing, if PTI gets similar seats in Punjab. Facing the backlash that has befallen him in recent times in Khyber Pakhtunkhwa, there will be a message that inflation and bad governance have made the PTI an unpopular party across the country, which is why Prime Minister Imran Khan He does not want to take any risk and he is in constant touch with the Chief Minister of Punjab and in recent days he has also met the Chief Minister, Chief Secretary and IG Punjab.
In which he has been instructed to control good governance and inflation in Punjab, but how can this bull go up, when the government itself is raising the graph of inflation by presenting a mini budget and even on such items. ST has been implemented, which the previous governments never even thought about. The question is, what is the agenda of PTI in local body elections?
The situation is that in a city like Multan, no major development work has been done in the last three years in terms of local government. Despite the fact that PTI has not been able to make Multan a developed city, even today backwardness, filth, encroachments and poor health and sanitation conditions in poor areas prove that Multan was badly neglected by PTI during its tenure. Now once again administrators have been appointed and even before that work has been done through administrators.
By appointing a deputy commissioner as an administrator, it cannot be expected that he will play any role in improving the conditions of the city. However, in such a situation where there will be difficulties for PTI on the occasion of local body elections, PML-N will take advantage of them and its candidates and office bearers will adopt the statement that two and a half years ago their local bodies Had it not been broken, the condition of Multan would have been much better today. As far as Lord Mayorship is concerned, this post has been held by PML-N in the last few years.
However, this time the PML-N may also face difficulties as the election of Lord Mayor will now be direct. It is necessary for the people to have such a popularity among the people that they cast their vote for a candidate by blindly believing in it. It will also be a big test for the leadership of the Muslim League as to who gets the ticket for the Lord's mayorship of Multan. As far as the PPP is concerned, it has been completely taken over by the Gilani family in Multan.