World
No one is above the law, the statement of the Australian Prime Minister on Djokovic's deportation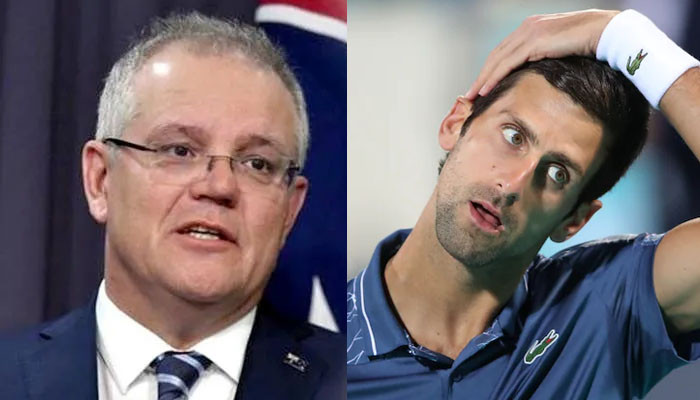 Australian Prime Minister Scott Morrison has issued a statement on the deportation of world number one Novak Djokovic.
Novak Djokovic's visa has been revoked, Australian Prime Minister Scott Morrison said in a statement on Twitter.
He said in his statement that rules and regulations are important when it comes to border issues and no one is above the law.
Scott Morrison also said that our strong border policies have resulted in fewer deaths from Corona in Australia, and we continue to be cautious.
Australia has decided to deport world number one tennis player Novak Djokovic by canceling his visa for failing to comply with strict coronavirus rules.
When Novak Djokovic arrived in Melbourne on Wednesday to attend the Australian Open, airport authorities barred the Serbian tennis star from entering the country on the grounds of a vaccine exemption and a false visa.
Djokovic was due to play in the Australian Open after being exempted from vaccination rules, but his team did not apply for a visa, which allows for a medical waiver if he is not vaccinated.