National
Karachi: In Gulistan-e-Jauhar, the plaintiff turned out to be the killer of his daughter, the accused was arrested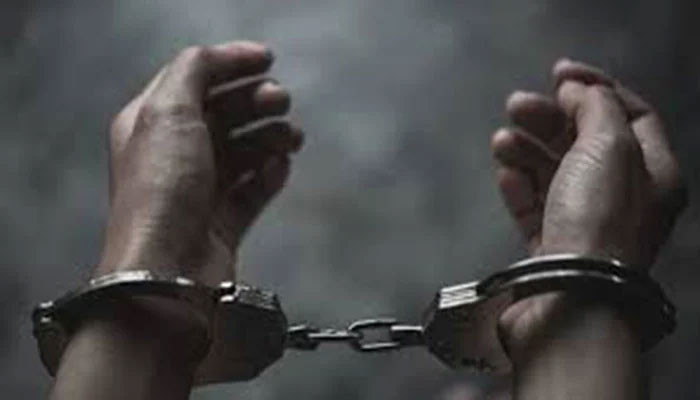 The investigation department of Shahra-e-Faisal police station of Karachi East arrested the plaintiff and the father of the victim involved in the murder of a girl a month and a half ago on the charge of murder.
According to IP Investigation East Altaf Hussain, the mystery of the blind murder of a 16-year-old girl named Qamarush in Gulistan-e-Jauhar, Block 12, Shahra-e-Faisal Police Station has been solved and the real father of the victim, Zainul Abidin alias Doctor has been arrested.
According to police, Zainul Abidin killed his daughter on suspicion of having illicit relations with his neighbor Adeel Lashari. After the murder, the accused himself became the plaintiff in the case.
Initially, the accused had told the police that on the day of the incident, an unknown person knocked on the back door of his house and as soon as his daughter Qamarush opened the door, he shot her in the head and fled.
Investigators found a 9mm pistol shell at the scene, which police seized and sent for inspection. After the incident, the accused, who was also the plaintiff in the case, kept trying to mislead the police by telling different stories.
The Shahra-e-Faisal Investigation Team, after examining the real motives behind the murder on technical grounds, seized the licensed 9mm pistol of the accused Zainul Abidin and sent it to the forensic lab for examination. The shell found in the incident was fired from the accused's pistol, so the accused Zainul Abidin was arrested in a formal case.
During the interrogation, the accused revealed that on the day of the incident, he knocked on the back door of his house as per regular planning and as soon as Qamarush opened the door, he fired his pistol at her head which killed her on the spot. He later escaped from the back street and returned home in a matter of seconds after his wife called.
Accused Zainul Abidin also wanted to kill Adeel Lashari but he had moved to another place with his parents on the day of the incident.