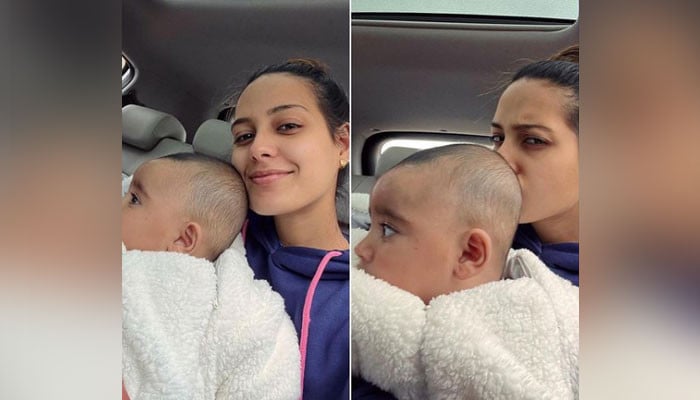 The son of Pakistani actress and model Iqra Aziz also took a selfie.
The actress shared two photos with her son on the Photos & Videos Sharing App Instagram.
In the headline with the pictures in this post, he wrote that my son has taken a selfie.
It can be seen in the picture that Iqra is sitting on the back seat of the car with her son in her lap while she is enjoying the rain.